Erotic Hair is a wonderful and hydrating treatment, which protects and repairs hair in an amazing way, instantly. Its careful formulation turns your hair into a protective and repairing caress that will make you feel like a UNIQUE person and the most SEXY on the planet. Eliminates thermal frizz.
Probiotic hydrogenesis. Probiotic hydrogenesis is a technology based on the contribution of natural probiotics in pure glacier water on the scalp, helping to create a healthy microbiome in the capillary dermis, "good" bacteria interact with epidermal cells, helping hair recover its natural properties, health and beauty.
How to use: Open the cosmetic cover and press the applicator once. Spread on damp or dry hair as if it were a caress with special attention to the ends. Do not rinse. WAKE UP THE SEXIEST ENVY. ENJOY.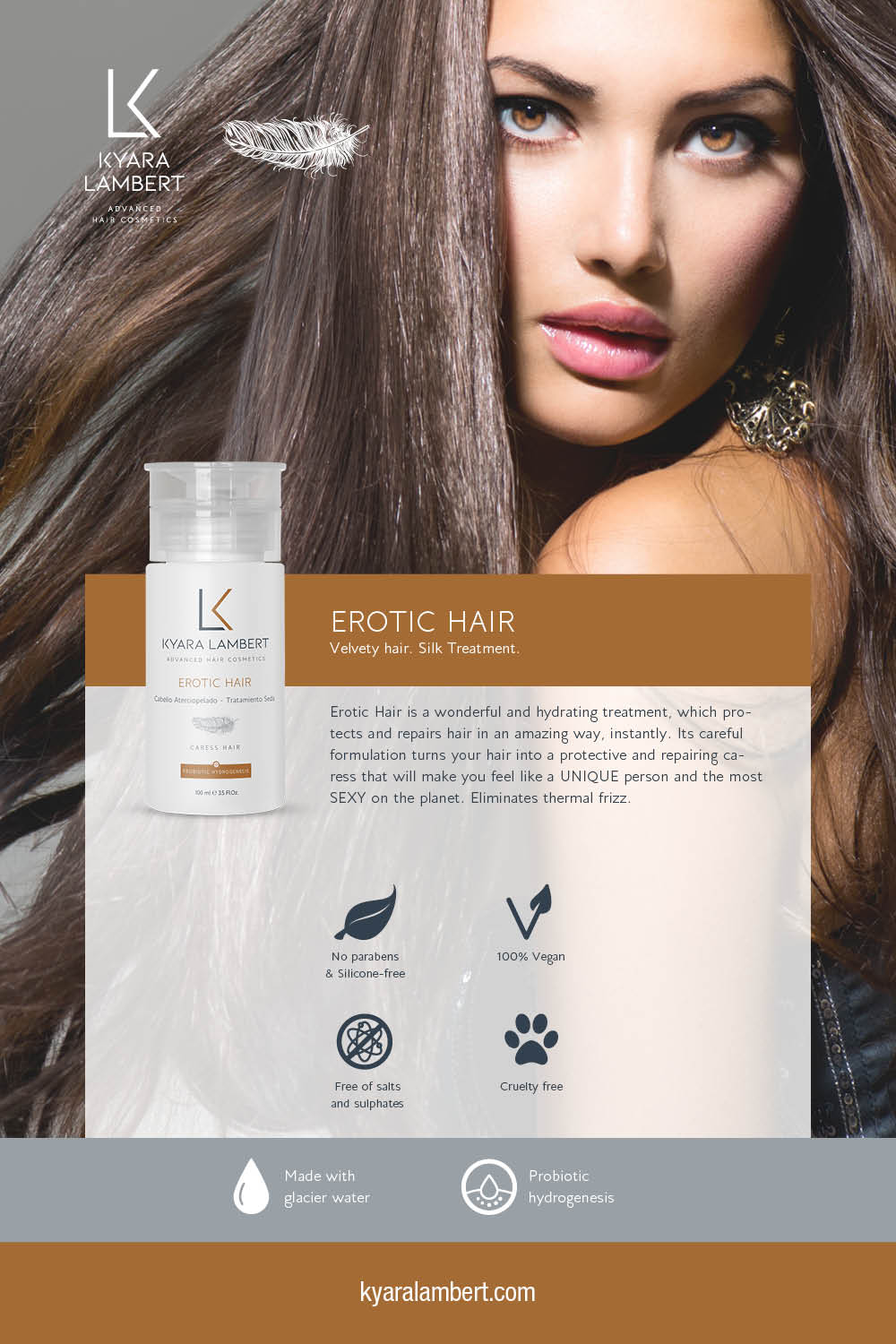 Customers who bought this product also bought: