Kyara Lambert was born with a mission: to create an effective hair treatments that improve the condition and health of the scalp.
Probiotic hydrogenesis helps to create a healthy microbiome on the scalp. The good bacterias interacts with epidermal cells and have a healing influence on the capillary dermis, balancing its microbiome. In addition, Probiotic Hydrogenesis helps reduce water loss by increasing scalp hydration and improving hair health and beauty.
Probiotic Hydrogenesis is a technology based on the contribution of natural probiotics made by pure glacier water, which help the hair recover its health, natural properties and beauty.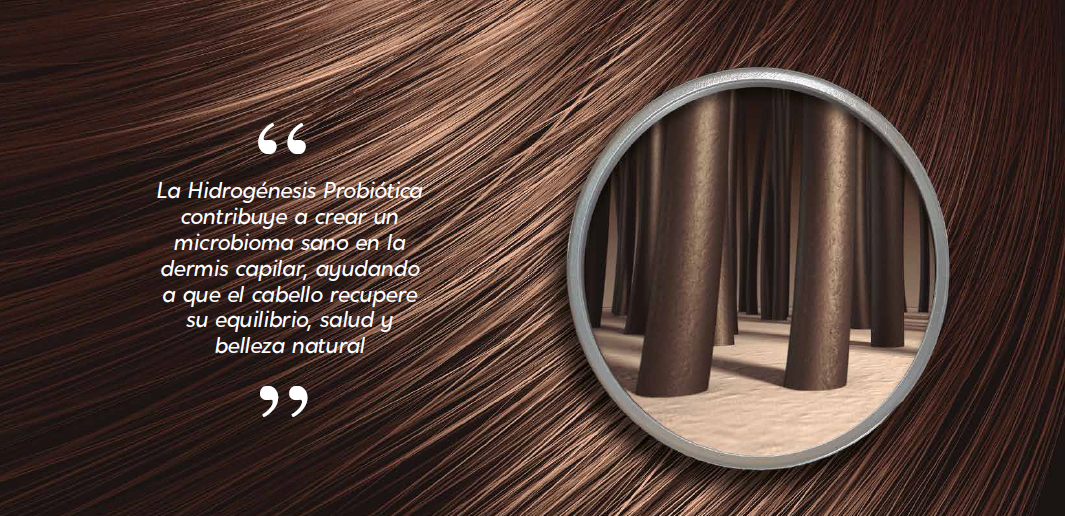 Benefits:
• Promotes scalp health.
• They restore the balance of the capillary dermis.
• They moisturize in depth.
• Reduce dryness and desquamation.
• Improve luminosity, volume and elasticity.
• Strengthen hair structure.
• Protects the sun from UV and UVB rays.
• Enriches the scalp.
• They recover from oxidative damage from the action of free radicals.
One of the most important concepts in Kyara Lambert is that beauty is synonymous with health. And for this we need beautiful hair but also have all its natural probiotics, vitamins and respective glycoproteins necessary to have a perfect, healthy, balanced and protected hair.