The Booster Hair is a treatment to increase hair growth speed. Its complete formula contains extracts of pelvetia canaliculata and laminaria digitata that nourish the hair bulb facilitating the genesis of new cells. The conjunction of vasodilators improves peripheral surface circulation. The Sandalore lengthens the anagen phase of the hair helping to activate its growth.
Probiotic hydrogenesis. Probiotic hydrogenesis is a technology based on the contribution of natural probiotics in pure glacier water on the scalp, helping to create a healthy microbiome in the capillary dermis, "good" bacteria interact with epidermal cells, helping hair recover its natural properties, health and beauty.
How to use: Apply all over the scalp with the help of the dosing cannula. Massage to facilitate absorption and to activate the entire process. Do not rinse. Must be used daily. Do not grease.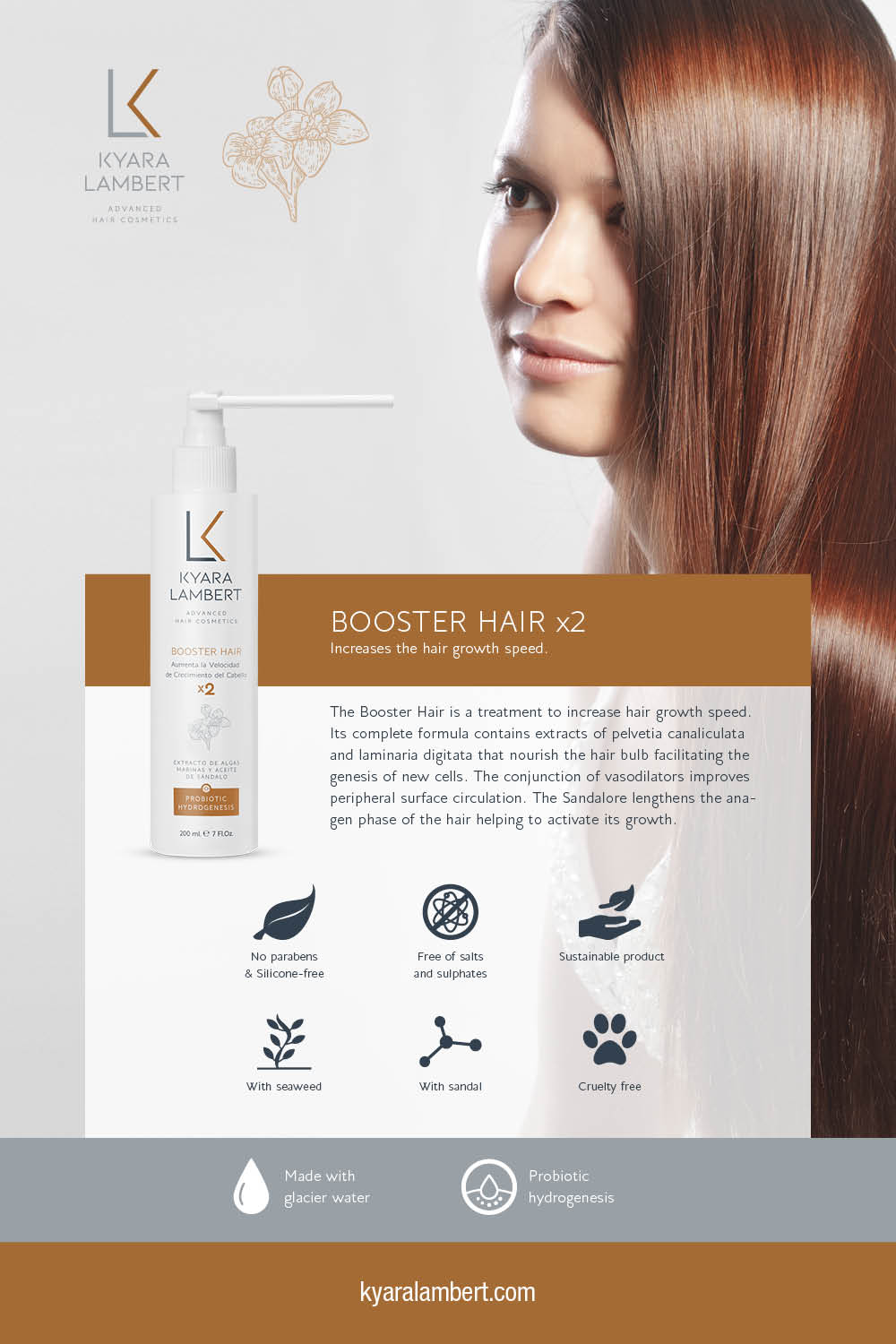 Customers who bought this product also bought: