NUTRITIVE–DEFINITIVE MASK
Reconstructive treatment, especially for dry and very damaged hair. Formulated with extracts of Orchid and Glucosaminoglycans.
280ml
No parabens
Silicone-free
No salts
Sulfate-free
With glacier water
Free Shipping Spain without Minimum Order

Total security in your payments

Returns 14 days

Cruelty Free
Nutritive-Definitive's Mask regenerates and restores damage to the hair, providing maximum hydration. Its formula full of natural active ingredients and the action of Glucosaminoglycans contribute to the normal formation of sclero-proteic fibers repairing the hair. Wild Orchid extract restores the hair's luminosity, elasticity and natural beauty, preventing frizz.
Probiotic hydrogenesis. Probiotic hydrogenesis is a technology based on the contribution of natural probiotics in pure glacier water on the scalp, helping to create a healthy microbiome in the capillary dermis, "good" bacteria interact with epidermal cells, helping hair recover its natural properties, health and beauty.
How to use: Apply a small amount of Nutritive-Definitive Mask on the scalp-hair previously washed. Massage the entire hair fibre with special attention to the ends. Leave on for 5 minutes and rinse.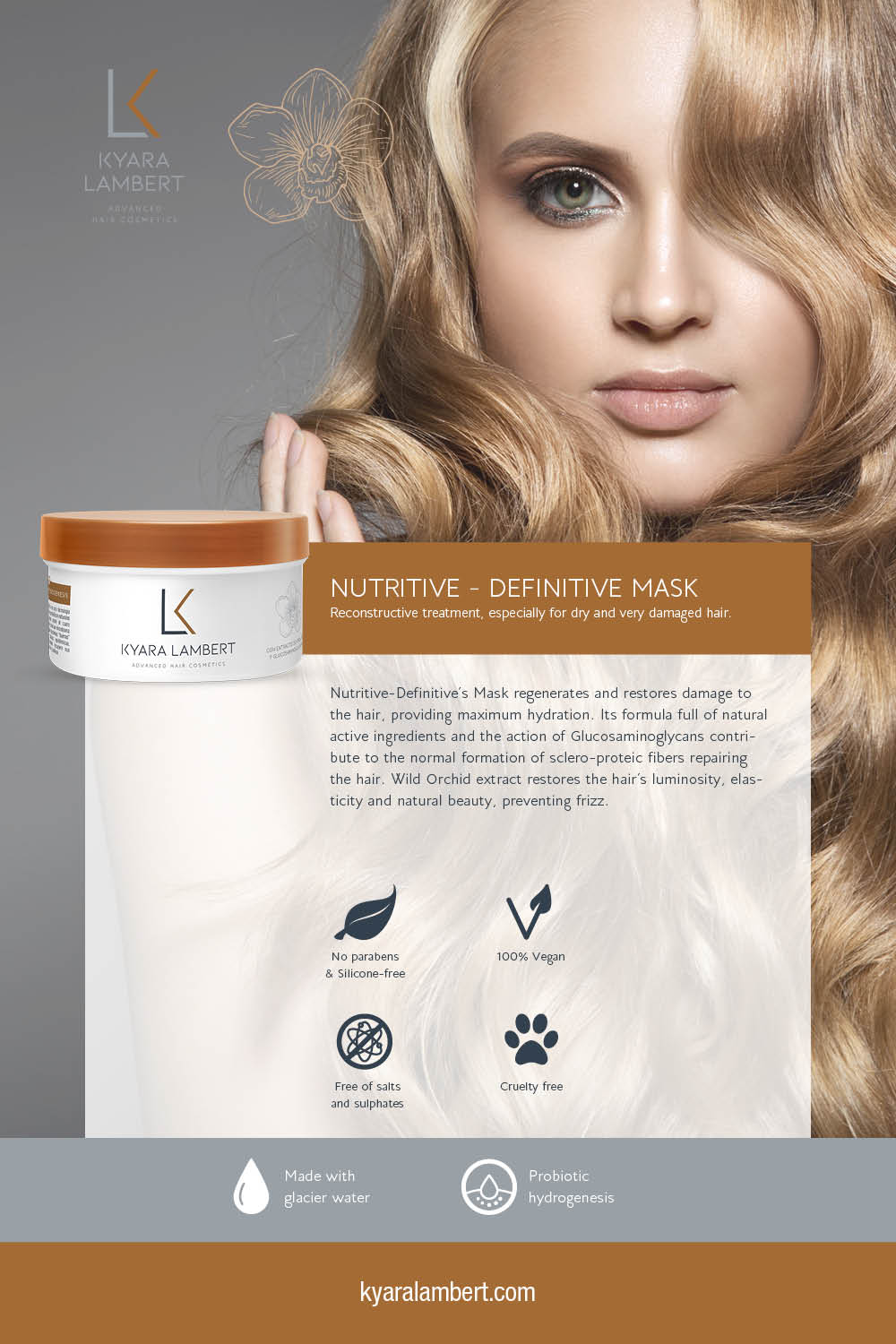 Customers who bought this product also bought: